KANAGAWA ENOSHIMA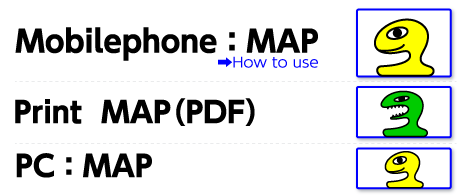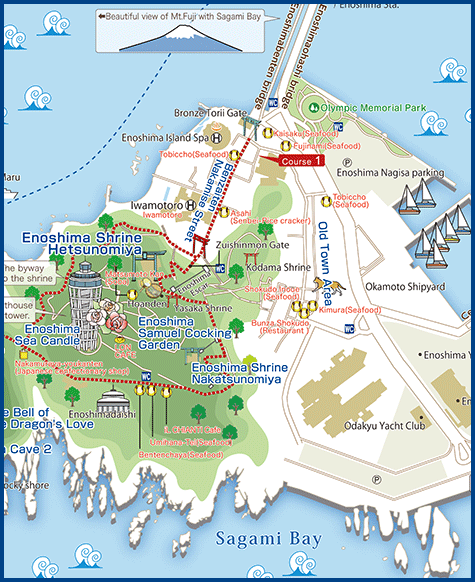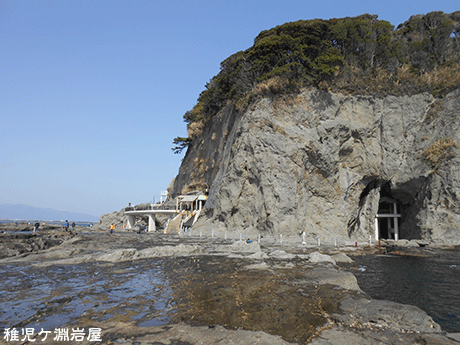 (Photo:Chigogafuchi)

A lot of Mt. Fuji lovers come to visit this place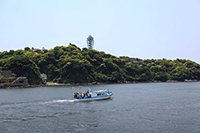 The circumference of the island is said to be 4 kilometers, but the island's west and east side is a cliff so it might be easy to go around. At the point where Enoshima reaches 60 meters high, there stands a lighthouse that is also about 60 meters tall.
The view of Mt. Fuji that you can see from this lighthouse is truly fabulous and captures the hearts of the Japanese citizens. Especially throughout autmn, winter, and spring, you will have a gorgeous view so people will not get easily bored. In fact, it is said that a lot of Mt. Fuji lovers come to Japan and visit this place as well.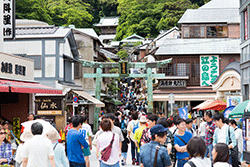 Usually, one would walk to Enoshima. Once you go through the bronze torii and arrive at the Enoshima-jinja Shrine, you will find the place packed with souvenir shops and small shops that sell compressed octopus. Surprisingly, the road to the lighthouse is quite long and far. You can also go to Enoshima by ship. The ships will arrive at Chigogafuchi where you can smell the strong sea water. From here, you will have to go up a steep hill that goes from 0 meter to 45 meters instantly. On the way, you pass by a diner with a balcony with a great view on your left and right side, which will be a sign that you are getting closer to the lighthouse. It is said that more people are starting to use this path simply because it is the closer route and you can get to the lighthouse without losing your breathe.

---
---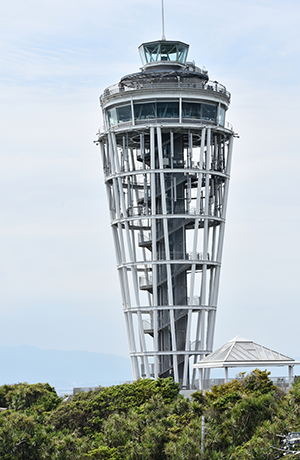 Enoshima's lighthouse


The lighthouse is also known as the Enoshima Sea Candle. The view from this lighthouse is spectacular! When you walk around, you will have a brilliant view of Mt. Fuji from the southwest side, Shichirigahama and the city of Kamakura from the north side, and the Bousou Peninsula from the west side.