TOKYO GINZA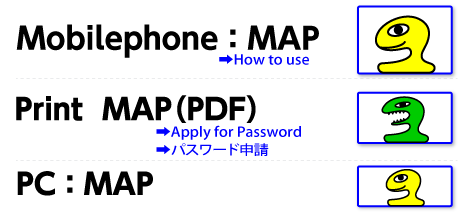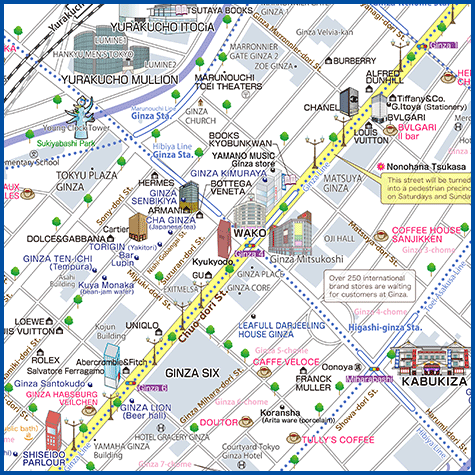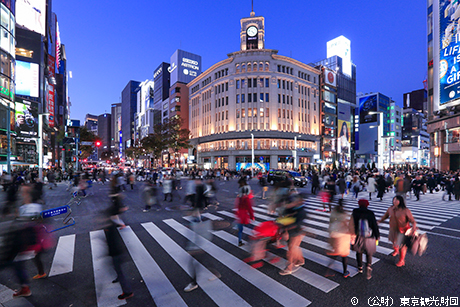 There are words called "Hare-butai" (grand occasion) and "Hare-gi" (Sunday best) in Japanese. These words indicate those "special days" such as birthday, coming-of-age day and New Year's day, where most people usually go out with their family or relatives to have some luxurious food to celebrate, just like how we pick a special place on the first date.
"Ginza" is often the first place to be picked when it comes to this "special place".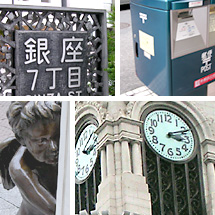 Whereas there are many great places to visit today in Tokyo, "Ginza" is still recognized as one of the must-see places, despite of decreasing number of people overall over time. There are no such places as Ginza where this mixture sense of rich and glamorous exists. Not to mention some of the traditional shops including GINZA KIMURAYA, known for its delicious red-bean paste bread, YAMANO musical instrument, EIKOKUYA, WAKO, GINZA SENBIKIYA, Kyukyodo, TORIGIN, GINZA TEN-ICHI, and Futabaya shoe store. On top of these, there are still hundred of other well-known places such as the sushi place where former-president Obama visited and Ishingo, a delicious celery ramen place.
All of these places have of course, encountered many difficulties and obstacles, yet their survival has built up the foundation of "Ginza," providing it its stability and giving each one of us excitement to explore the place.
---
---