Downtown TOKYO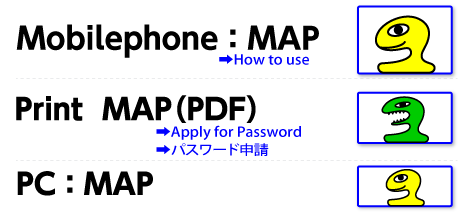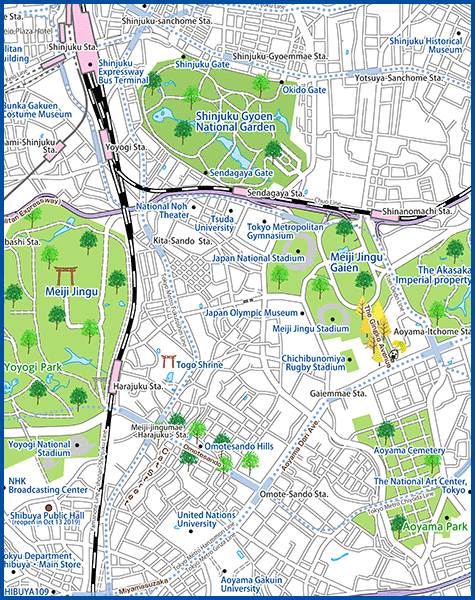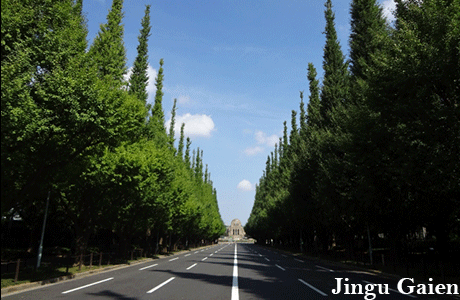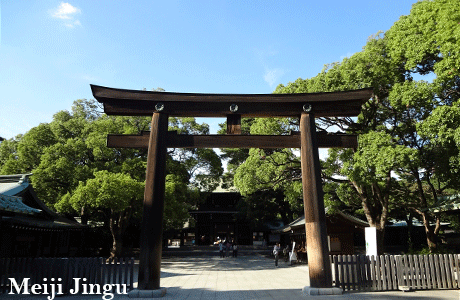 Want to stimulate Tokyo
It can be said that Tokyo was created by Ieyasu Tokugawa.
While looking down the Odawara Castle from a cliff and peeing with a companion, Hideyoshi Toyotomi said to Ieyasu "Move to the Kanto region!" Hideyoshi also suggested Edo to be the capital as well.
From Shinagawa to Oji, there used to be a coastline along what is now the Keihin Tohoku line. Ieyasu must have instantly filled the sea in Toasa. At Ouu, Ujisato Gamou and Masamune Date were already taking action so there was no time to waste. It is said that Ieyasu used the samurais that lost their masters in the battle of Sekigahara as laborers. Even Musashi Miyamoto was said to have come down to carry a mokko, a netlike tool used to carry objects. (Written about Musashi Miyamoto by Eiji Yoshikawa, Kodansha Book club).
Townsmen and artisans from all around the world were called to gather in this newly created land. Fishermen from Tsukuda and merchants from Mikawa came to Edo and became craftsmen at making tsukudani with the shop name Mikawaya.
For over 400 years, after the start of the Edo Shogunate on 1603, Tokyo's center had been Nihonbashi, Otemachi, and Ginza. Politicians, merchants, and economists gathered to carry Edo, Tokyo. Middle-class consumers would shop at Nihonbashi, Otemachi, and Ginza. However, in 1991, the Tokyo Metropolitan Government Office moved from Yurakucho to Shinjuku west gate, marking it a start of Shinjuku being recognized as a subcenter of Tokyo.
With the world getting closer to 2020, Shinjuku and Ikebukuro, even Harajuku, Omotesando, and Shibuya are becoming the center of consumption. It seems like the center of Tokyo moved to the megacity stretching from North to South in Shinjuku.
We want to stimulate Tokyo by creating an independent MAP that puts a spotlight on central Shinjuku, Meiji Jingu, Harajuku, Omotesando, and Jingu Gaien.

---
---
Urban Theme Park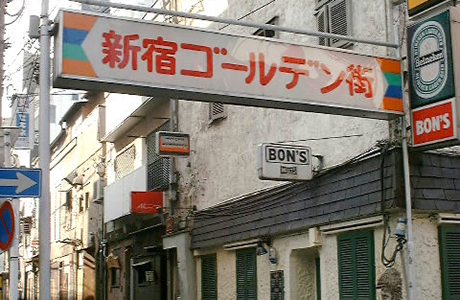 Shinjuku-2chome and 3-chome: a town that has a suggestive relationship with sex, pub and the Shinjuku Golden Gai. Not to forget, Kabukicho. These places have been relatively popular for inbound tourists.
The Shinjuku Avenue that runs adjacent to each other and the surroundings of Isetan engenders a luxurious atmosphere. This urban theme park spreads about a kilometer in all directions.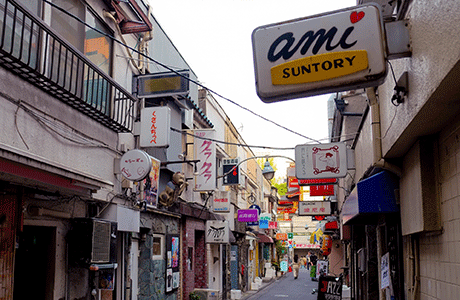 Shjinuku started getting recognized as an urban area from locating next to Gyoen, Jingu Gaien, and Meiji Jingu. When you look at the MAP, you can see the 3 green areas that are present to lift Shinjuku's presence.

---
Meiji Jingu and Omotesando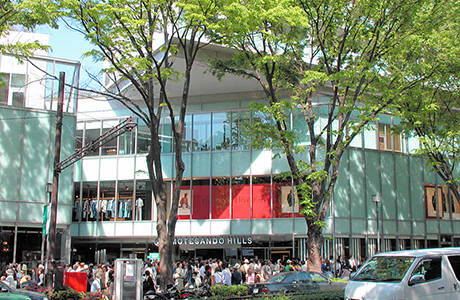 Needless to say, during the Meiji Restoration period, Meiji Jingu was used as a shrine to worship the Meiji emporer. It is located over the slightly elevated hill. From the hill from Jingu and Omotesando, there are Japanese zelkovas planted and along the path, world famous brands and Japanese brand shops are lined up. Sometimes, taking a walk and visiting a cafe is fun as well.

---
Jingu Gaien


Jingu Gaien literally is a garden located in Meiji Jingu and today, we have our second National Stadium being built. In 1964, the Tokyo Olympic was held in the National Stadium before it became under construction.
Next to the National Stadium, there is an oval track-like road. Some people may think and associate it to Toshihiko Seko, once known as the invinsible marathon runner, who is now in charge of Japan'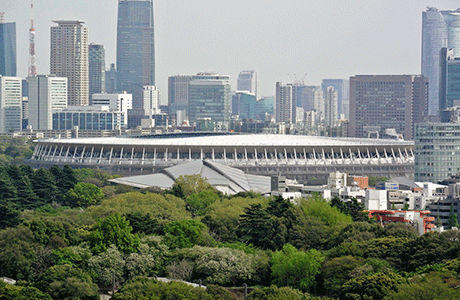 s marathon strengthening project team. The track was used as one of his training area. Everyone must be eager to find out who will finish the 2020 marathon first at the new National Stadium. Gaien has become a place for citizens in Tokyo to take a stroll and enjoy sports.
---